Assam floods, landslide claim 12 more lives; 31 lakh affected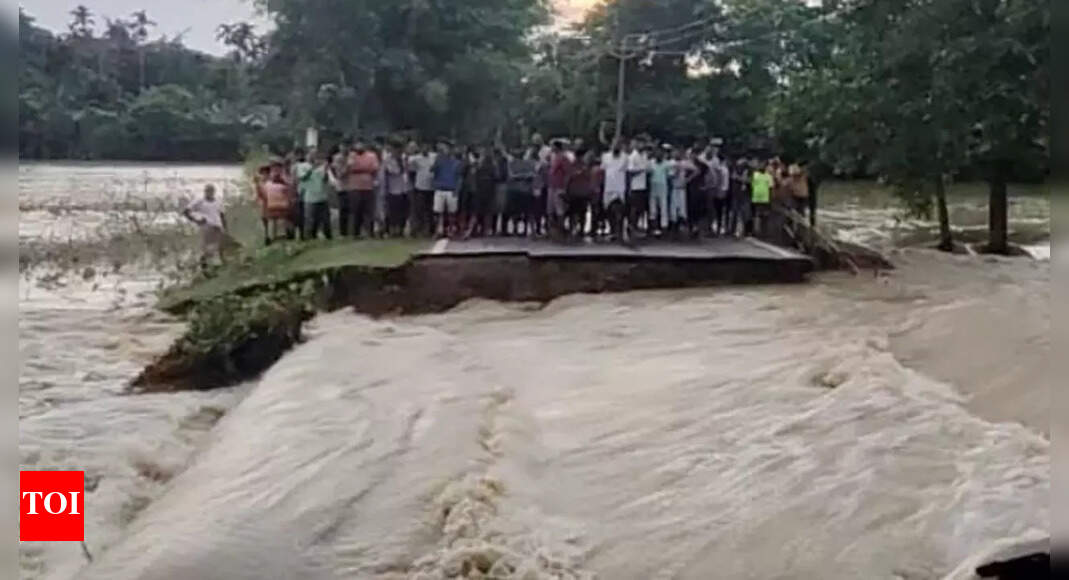 GUWAHATI: Twelve more people died in flood and landslide in Assam on Wednesday as incessant rain across the state rapidly reversed the improving situation within 12 hours.
With this, the death toll in the year's rainy season since April 6 has risen to 151, of which 18 deaths are in landslides and the rest in floods.
The overflowing rivers hit over six lakh people in the last 12 hours that forced authorities and the affected people to set up new relief camps to accommodate more than 1.4 lakh persons since Tuesday night.
According to the Assam State Disaster Management Authority report, the affected population on Wednesday has increased to over 31 lakh from over 25 lakh just 12 hours back while the inmates in relief camps have increased from 1.76 lakh to 3.12 lakh in the same period.