What Uddhav Thackeray said in his resignation speech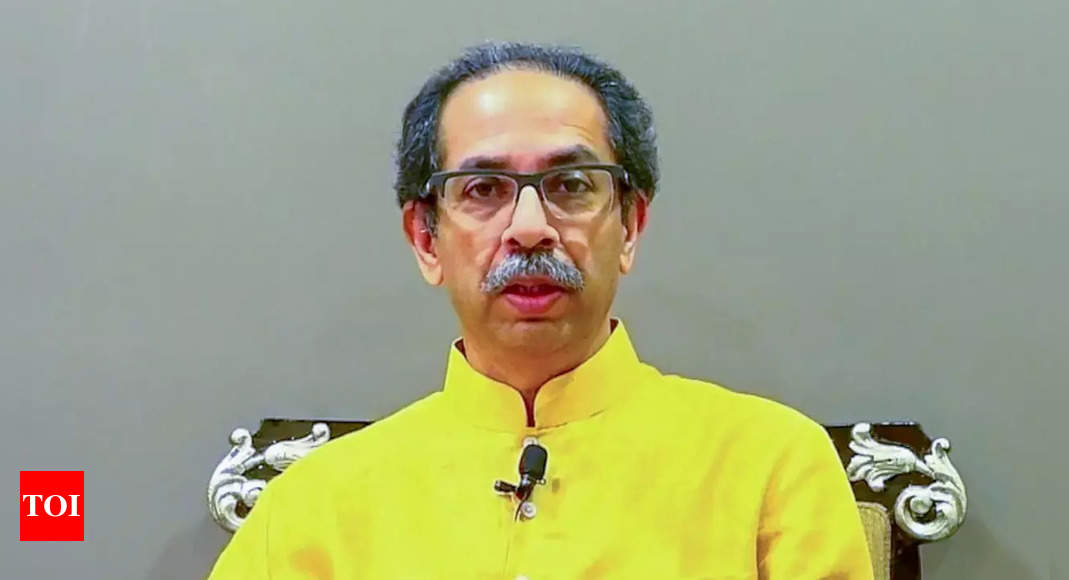 NEW DELHI: Maharashtra chief minister Uddhav Thackeray on Tuesday resigned after the Supreme Court refused to stay floor test in the assembly tomorrow.
Uddhav made the announcement soon after the apex court rejected Maha Vikas Aghadi (MVA) government's plea challenging the floor test.
A vacation bench of Justices Surya Kant and J B Pardiwala said Thursday's proceeding in the Assembly will be subject to the final outcome of Shiv Sena's plea against the governor's decision.
Maharashtra political crisis live updates
Here's what Uddhav said in his address:
– I am not the one to be scared, but rather than spilling the blood of the Shiv Sainiks on the streets, I will step down. I am quitting as Maharashtra's chief minister.
– I am also resigning from Vidhan Parishad's membership.
– I had come (to power) in an unexpected manner and I am going out in a similar fashion. I am not going away forever, I will be here, and I will once again sit in Shiv Sena Bhawan. I will gather all my people.
– Respect court's decision.
– Let the rebels who grew politically because of Shiv Sena and Balasaheb Thackeray get joy and satisfaction of pulling down his son from the post of chief minister.
– I don't want to get into the numbers' game. It would be shameful for me to see if even one of my own party colleagues stands against me.
– Rather than going to Surat or Guwahati the MLAs should have come to Varsha or Matoshree. I respect their sentiments, but they should have come to me. Shiv Sainiks are being detained. The central forces are being sent to Mumbai, they will also withdraw border forces and send them to Mumbai.
– I want to thank the governor too. As soon as the letter was given for a floor test, he decided to act. But if he clears the 12 names of nominated legislators our respect for him will only increase.
– I want to express my gratitude to the people of NCP and Congress that they supported me. From Shiv Sena, Anil Parab, Subhash Desai and Aaditya Thackeray, these people were only present when the proposal was passed while NCP and Congress people also supported the proposal.
– I am satisfied that we have officially renamed Aurangabad to Sambhaji Nagar and Osmanabad to Dharashiv – the cities named by Balasaheb Thackeray.