Can back Akhilesh if need arises: Priyanka Gandhi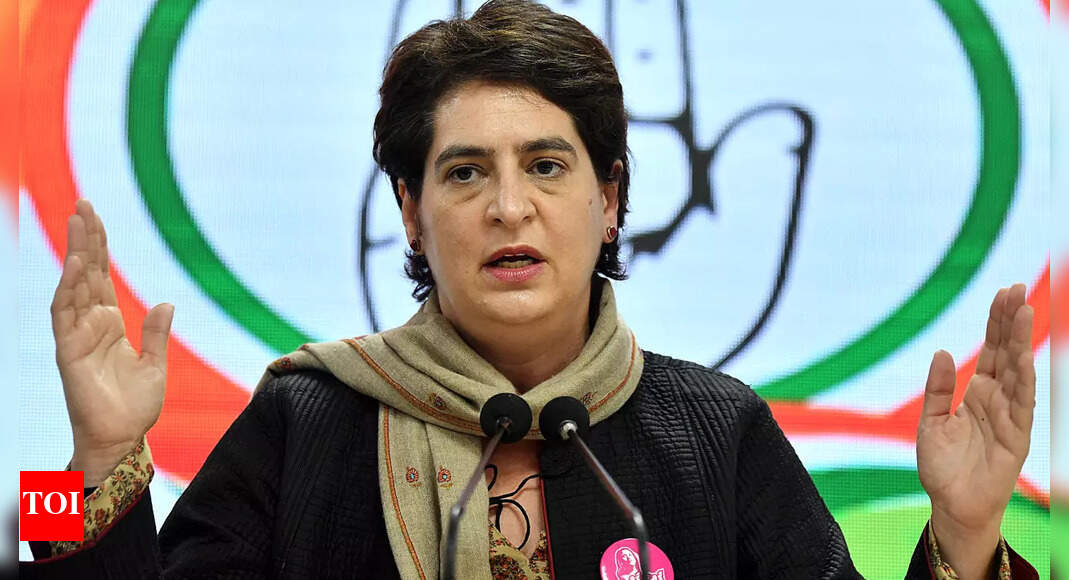 LUCKNOW: While Congress may be walking on the path of assembly elections 2022, the party is open to the idea of a post-poll alliance with SP, being seen as the main contender against the ruling BJP.
"We will take a call when such circumstances arise, but I do not see any issue with this. In fact, if such a situation comes, then why not?" Priyanka said when asked if Congress would support Akhilesh Yadav and SP if need be, in an interview to News 24 TV channel.
On being asked if her thoughts meant a clear-cut support to a coalition government in UP, Priyanka said: "Yes, but subject to the condition that our agenda for women and youth is implemented."
Claiming that Congress was fighting the 2022 Vidhan Sabha elections with full might and commitment, Priyanka admitted the challenges and travails of reviving her party, which has been out of power from UP for over three decades. "We are not sure if we will be able to form a government or not, but efforts over the past twoand-a-half years have helped in raising a committed and trained workforce of over one lakh persons. It is for the hard work put in by Congress workers that 'Mai Ladki Hoon, Lad Sakti hoon' is echoing on the political canvas of UP," she said.
On being asked to comment on BJP leaders' taunt that 'Congress candidates were like patients in the intensive care unit who have been asked to participate in a marathon, Priyanka said: "It is their job to criticize and our job not to get distracted. What they fail to understand is that we are doing is the politics of future India that will eventually carve the path of development the country needs." She reiterated that BJP's mindset was regressive towards women.